A bespoke theme
✨
With over a decade of experience designing portfolio sites for leading creatives in the fields of art, design & fashion, Tudor Prisăcariu (of studio VERDE) set out to create a premium WordPress theme that doesn't compromise and feels very much like a bespoke site.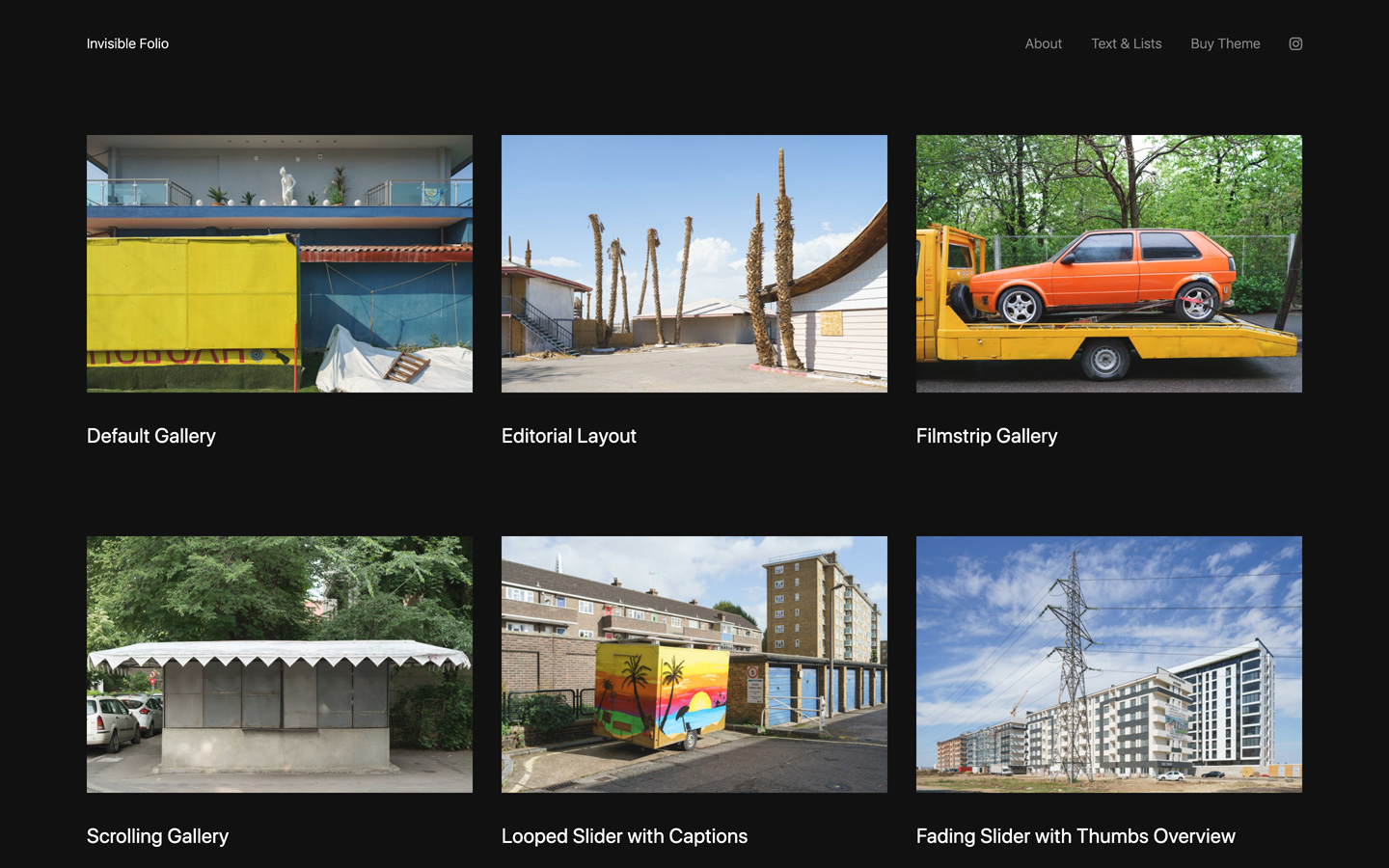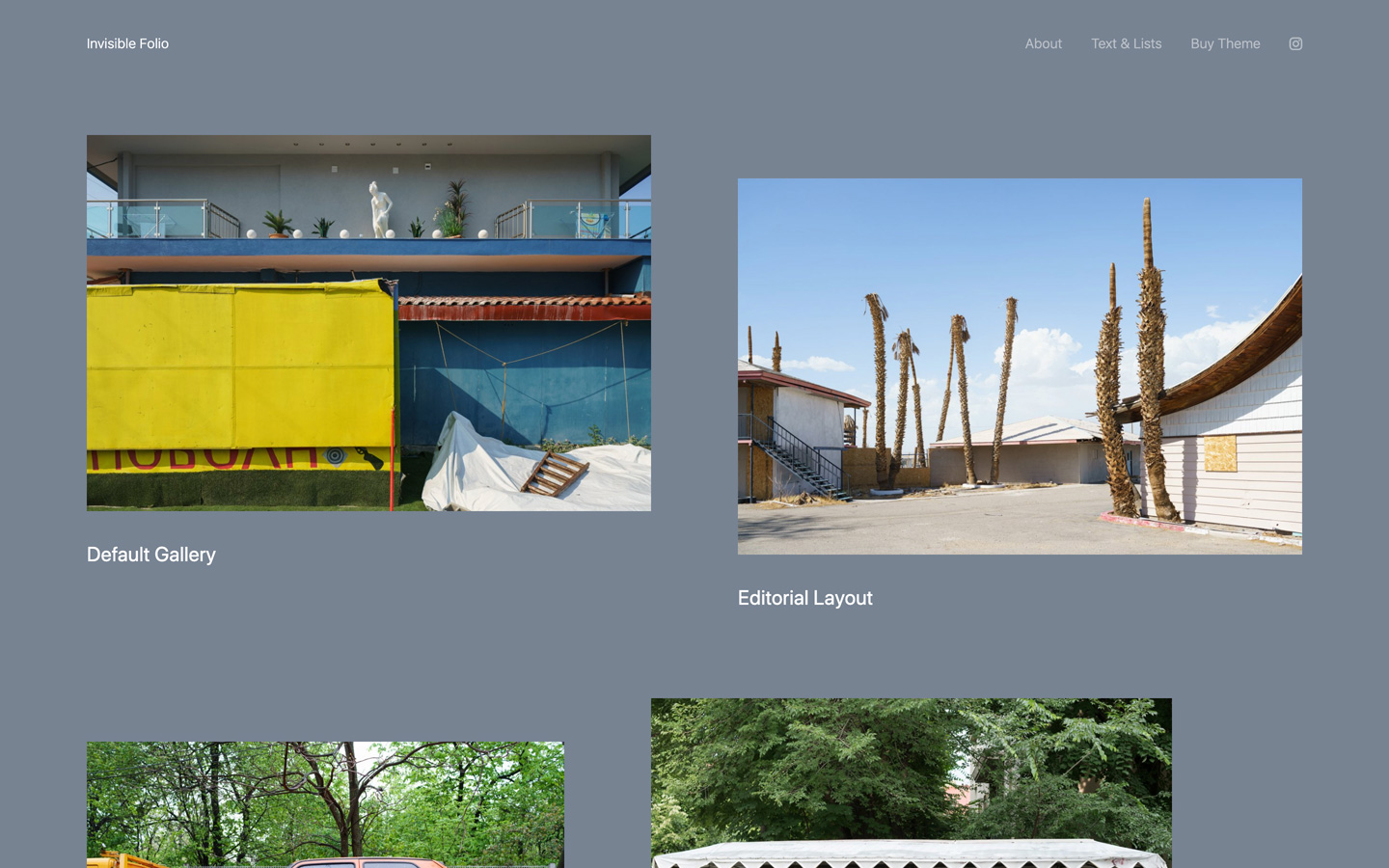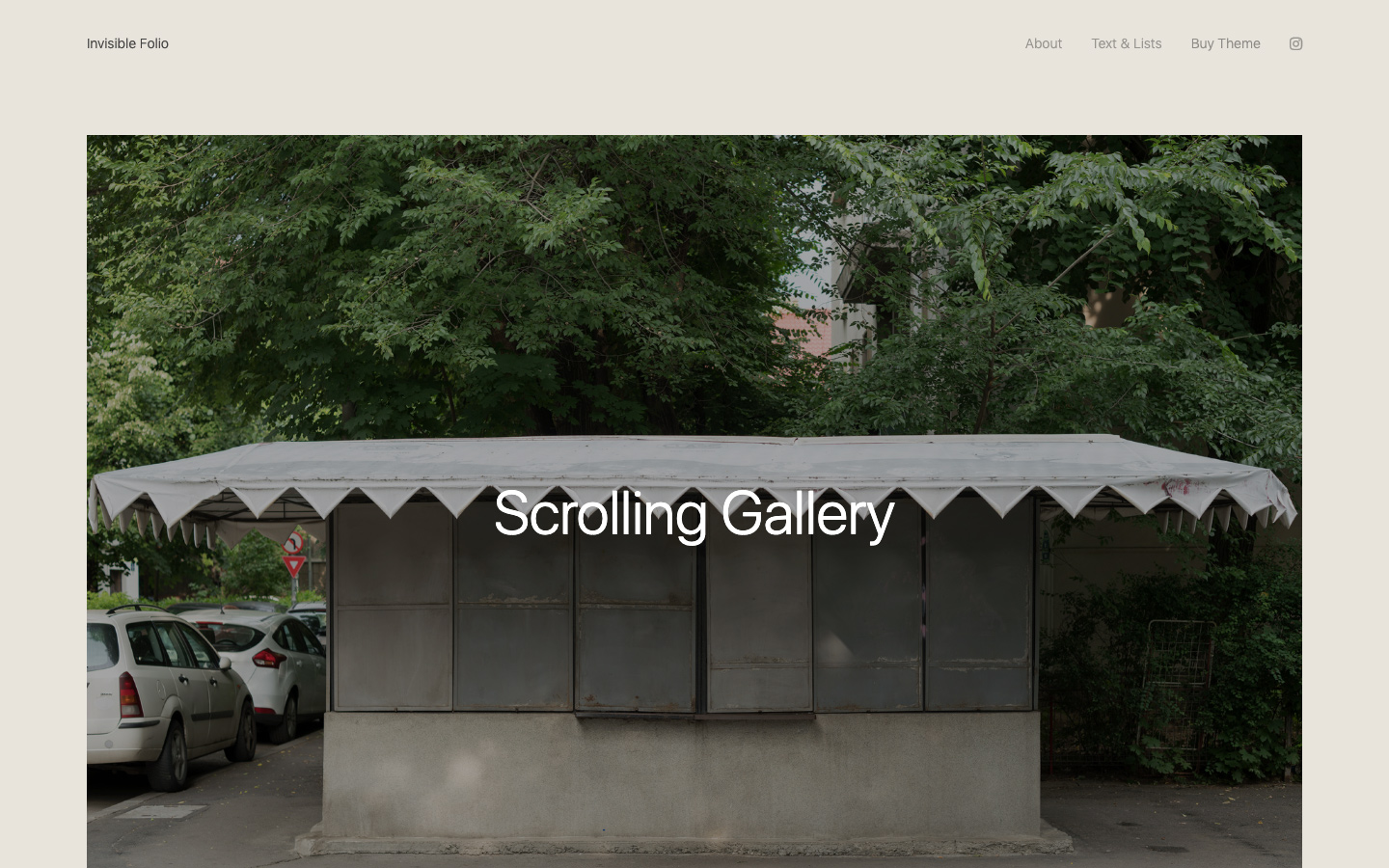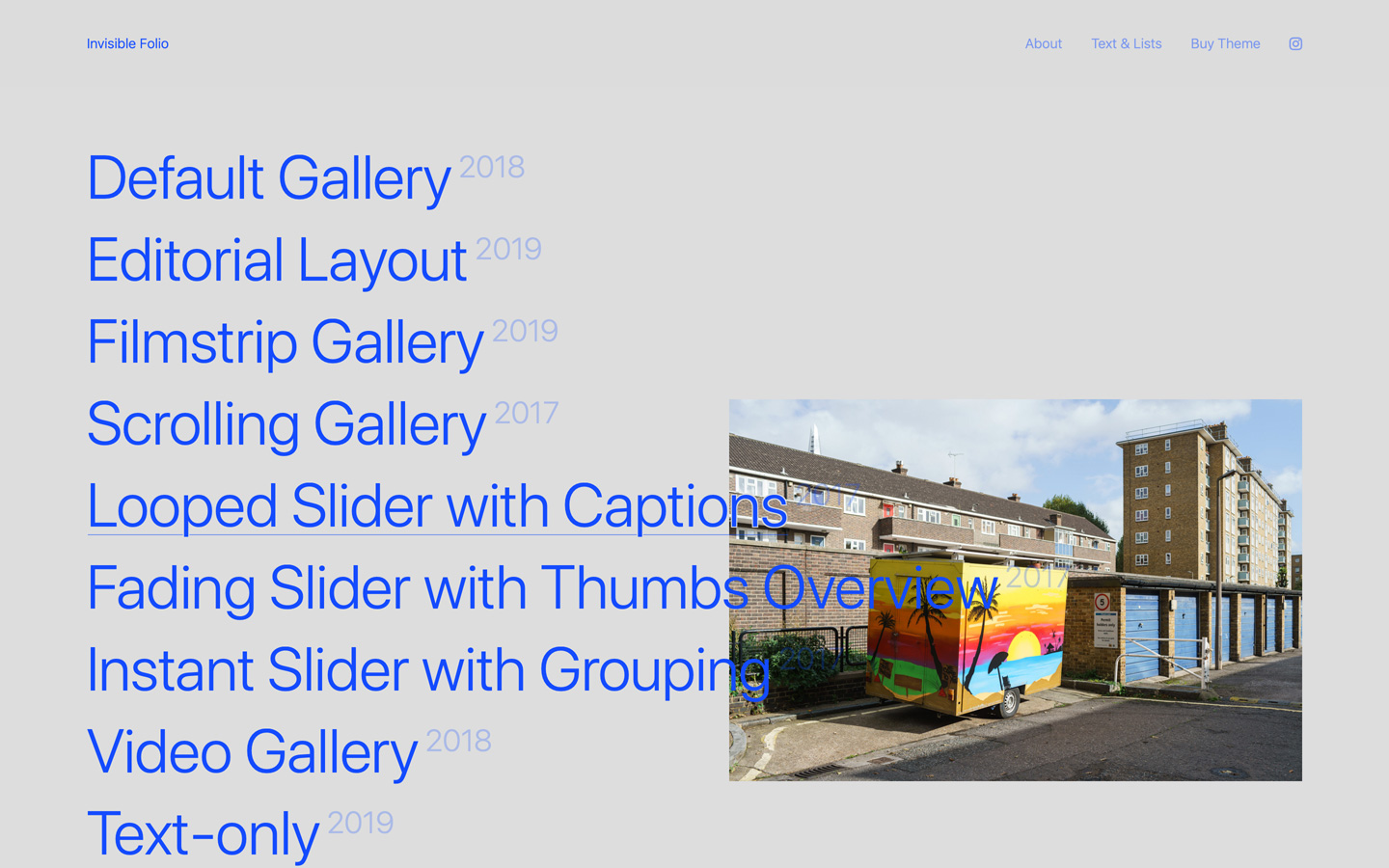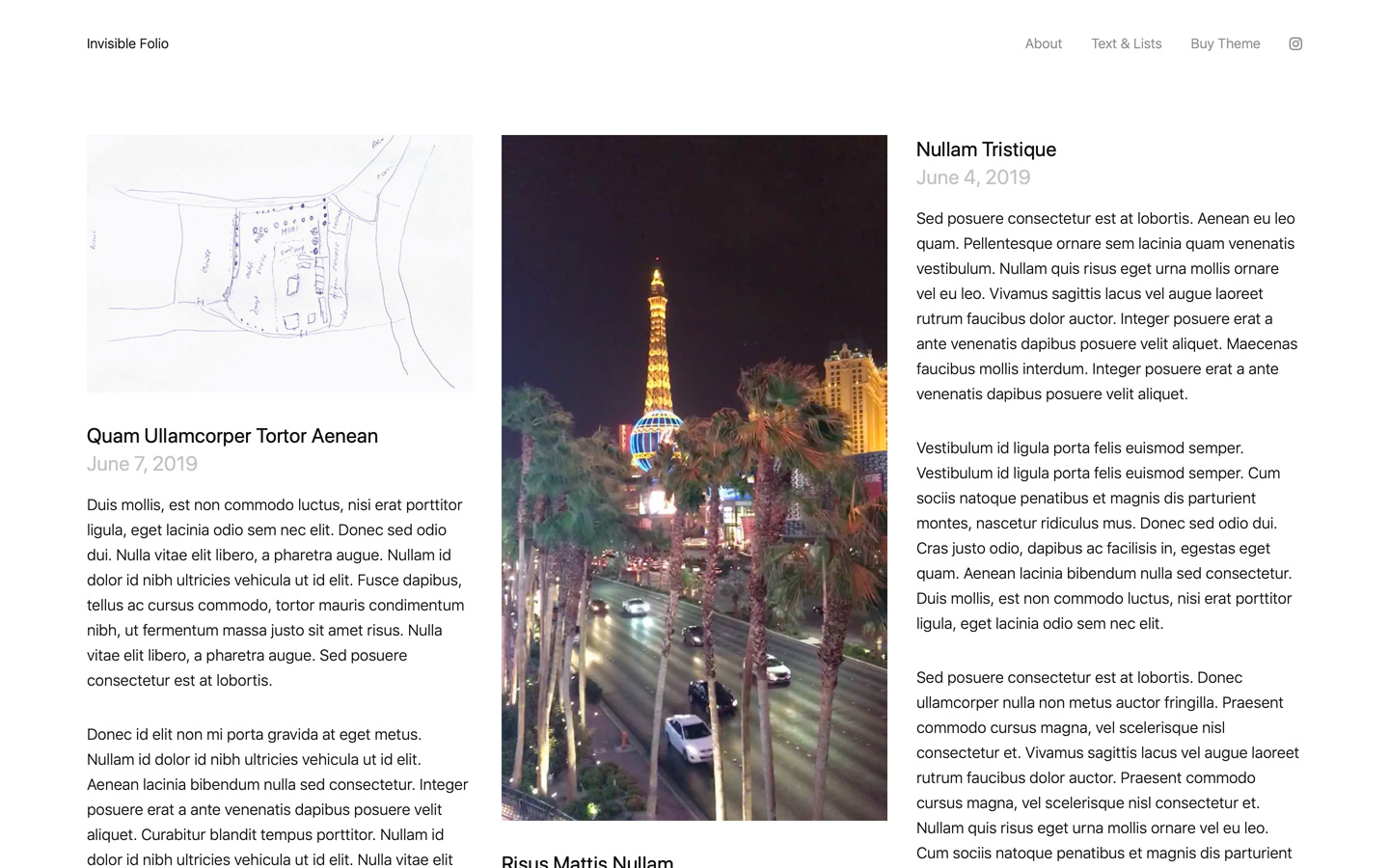 Content-centered experience
🌞
Invisible Folio offers a super streamlined yet memorable portfolio experience. Your content is the focus, the interface stays in the background as much as possible, while the carefully considered interactions and transitions create a polished user experience.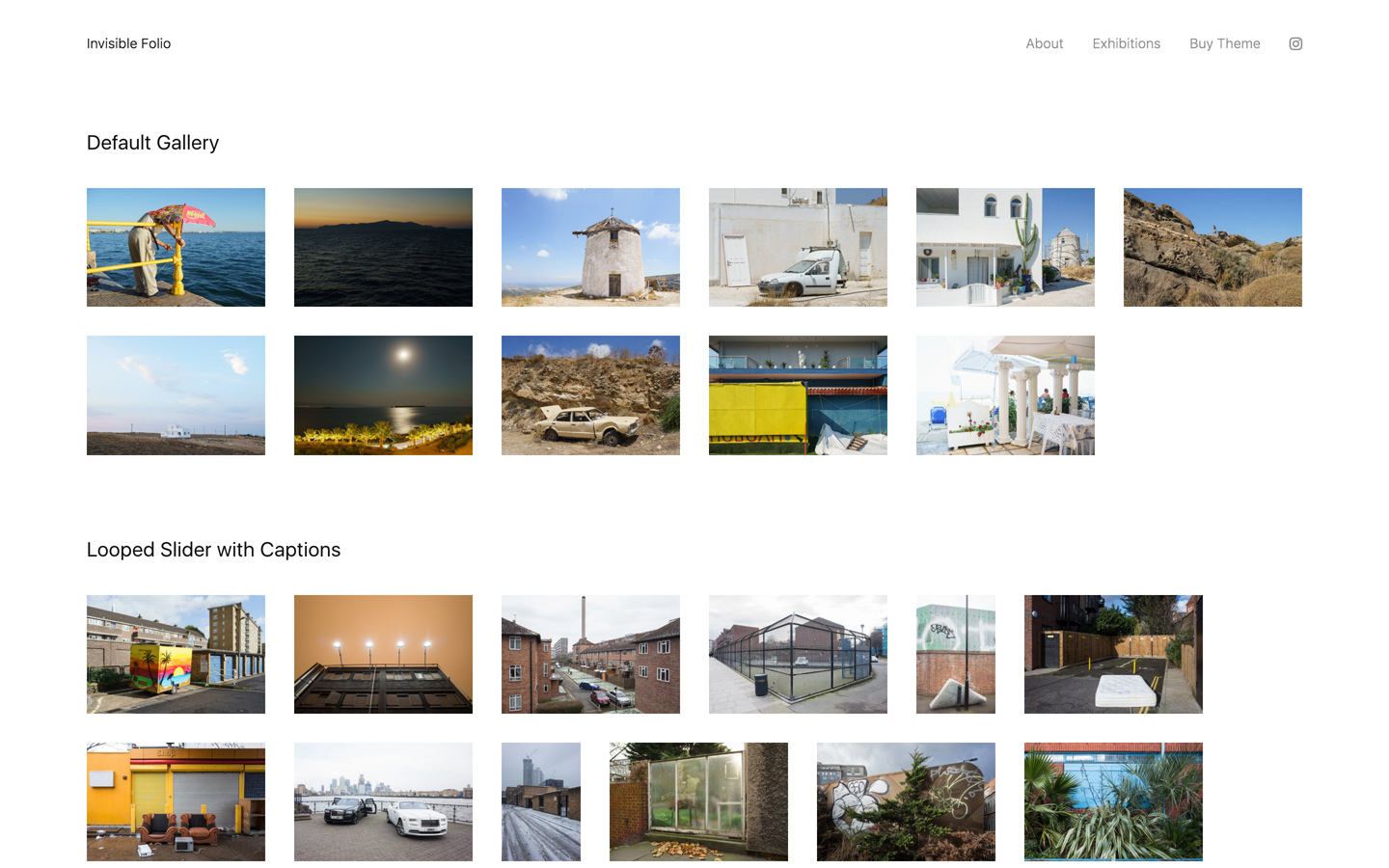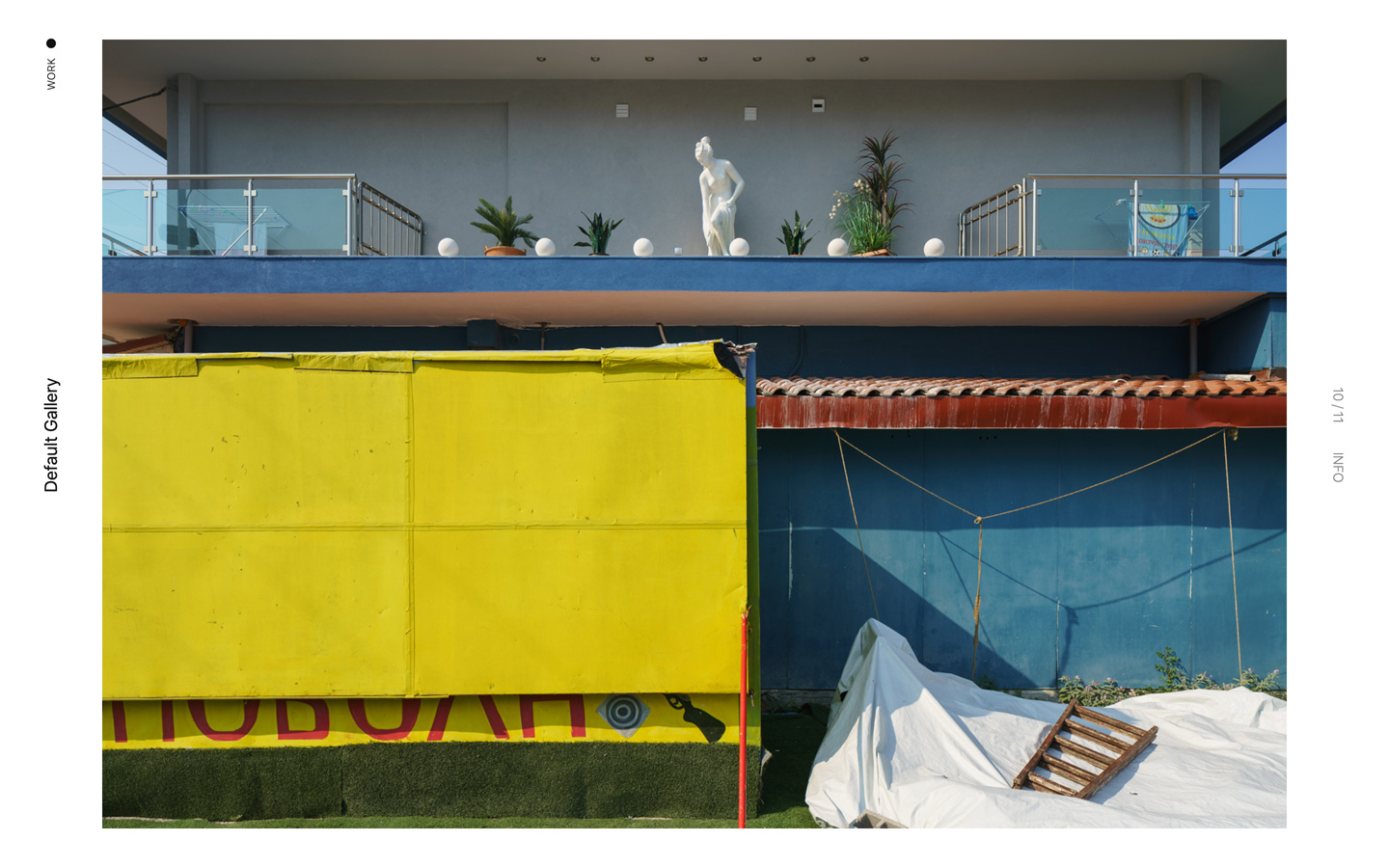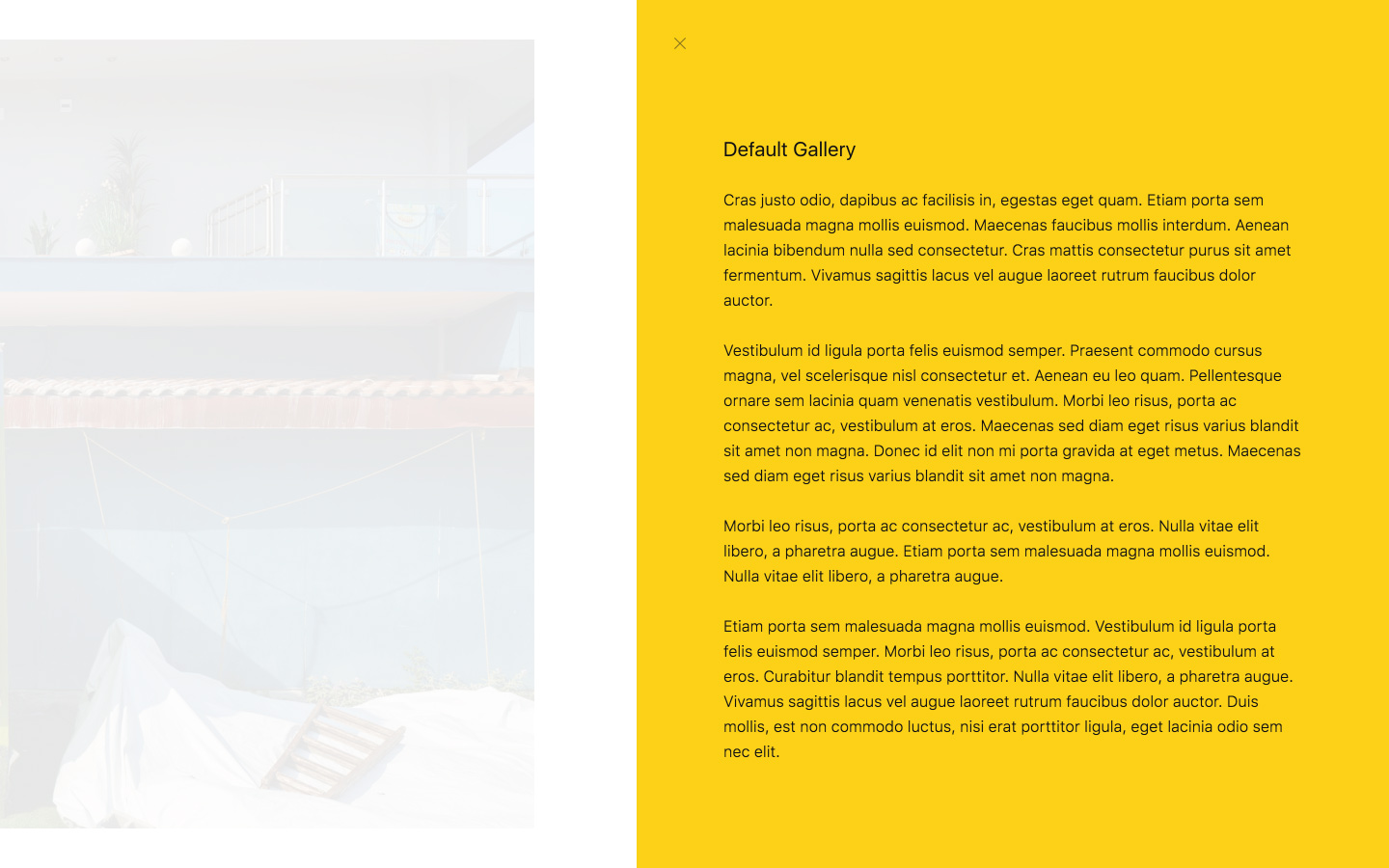 Powerfully simple storytelling
💪
While the slider is at the heart of the Invisible experience, should you require to tell a bigger story, you can easily switch to editorial layouts and take advantage of a much more flexible canvas. From a blog to a magazine, you decide what you want to create.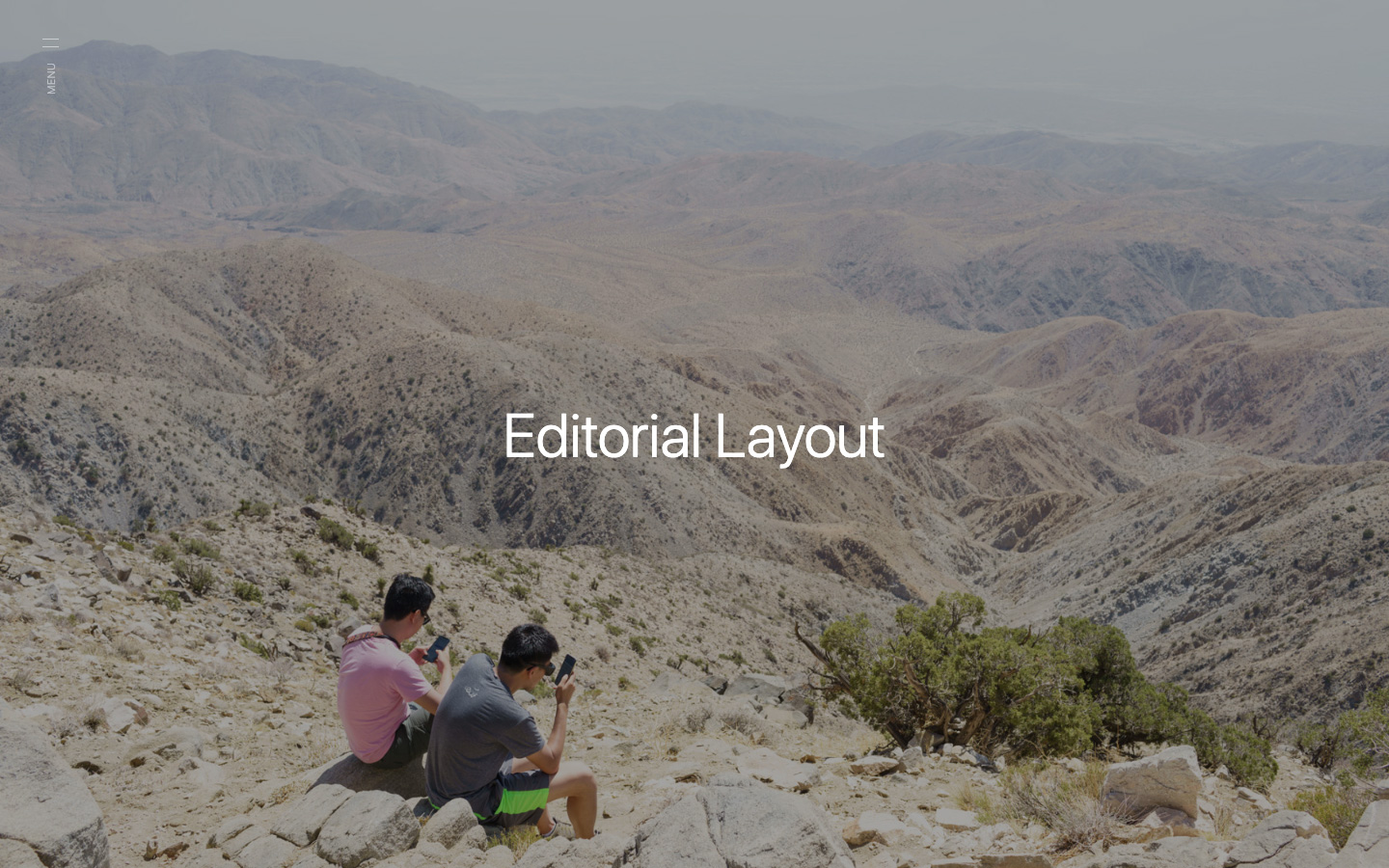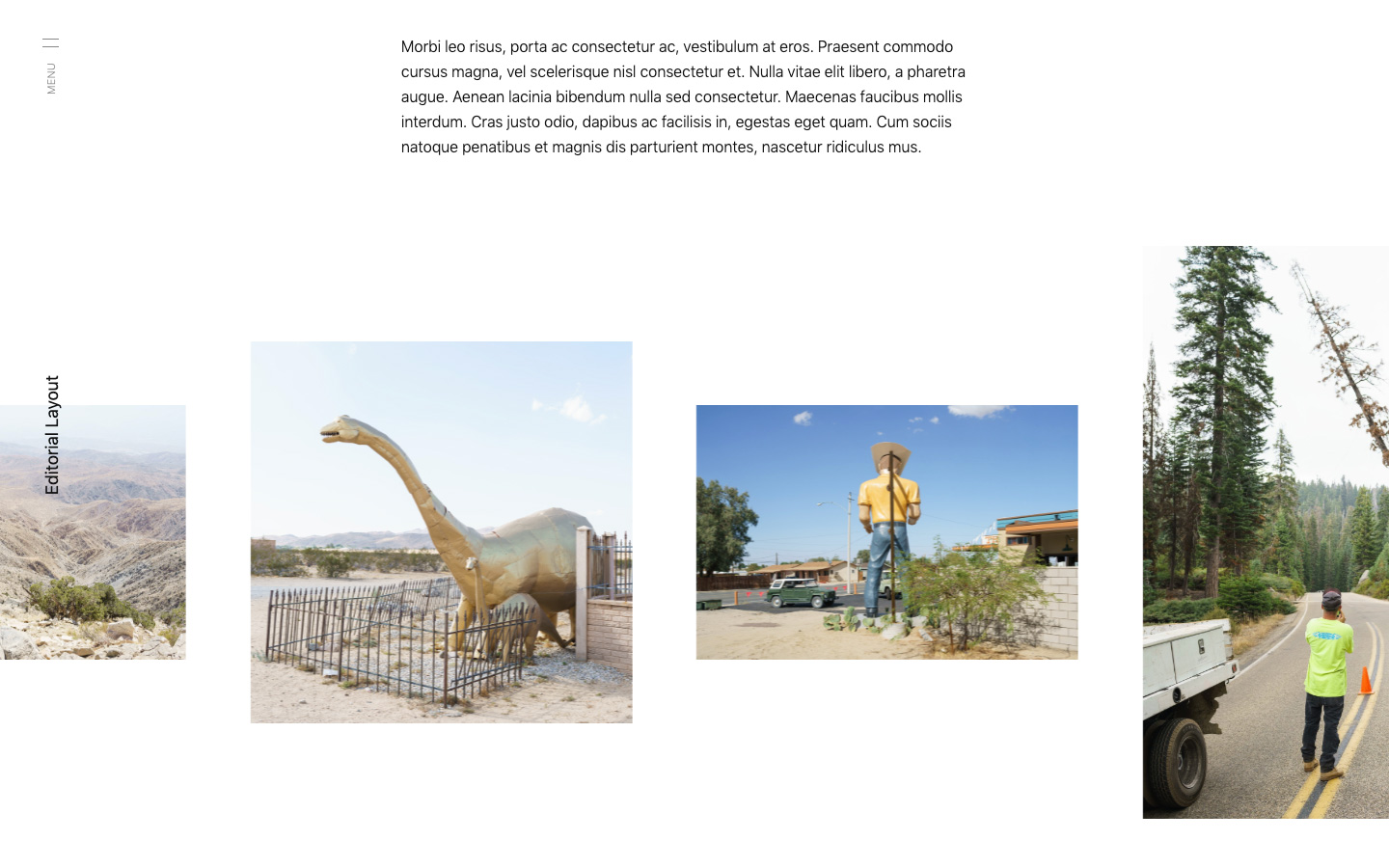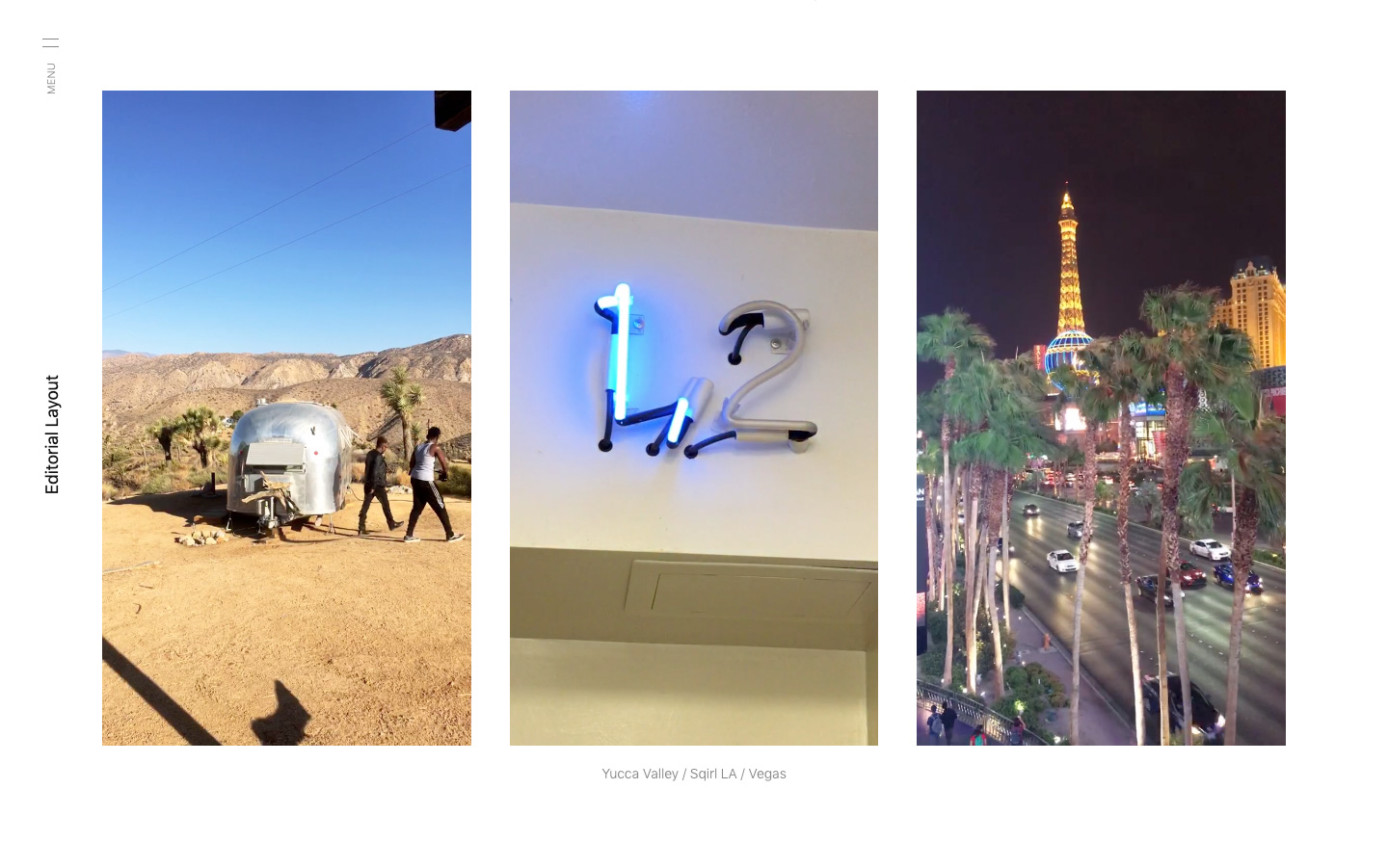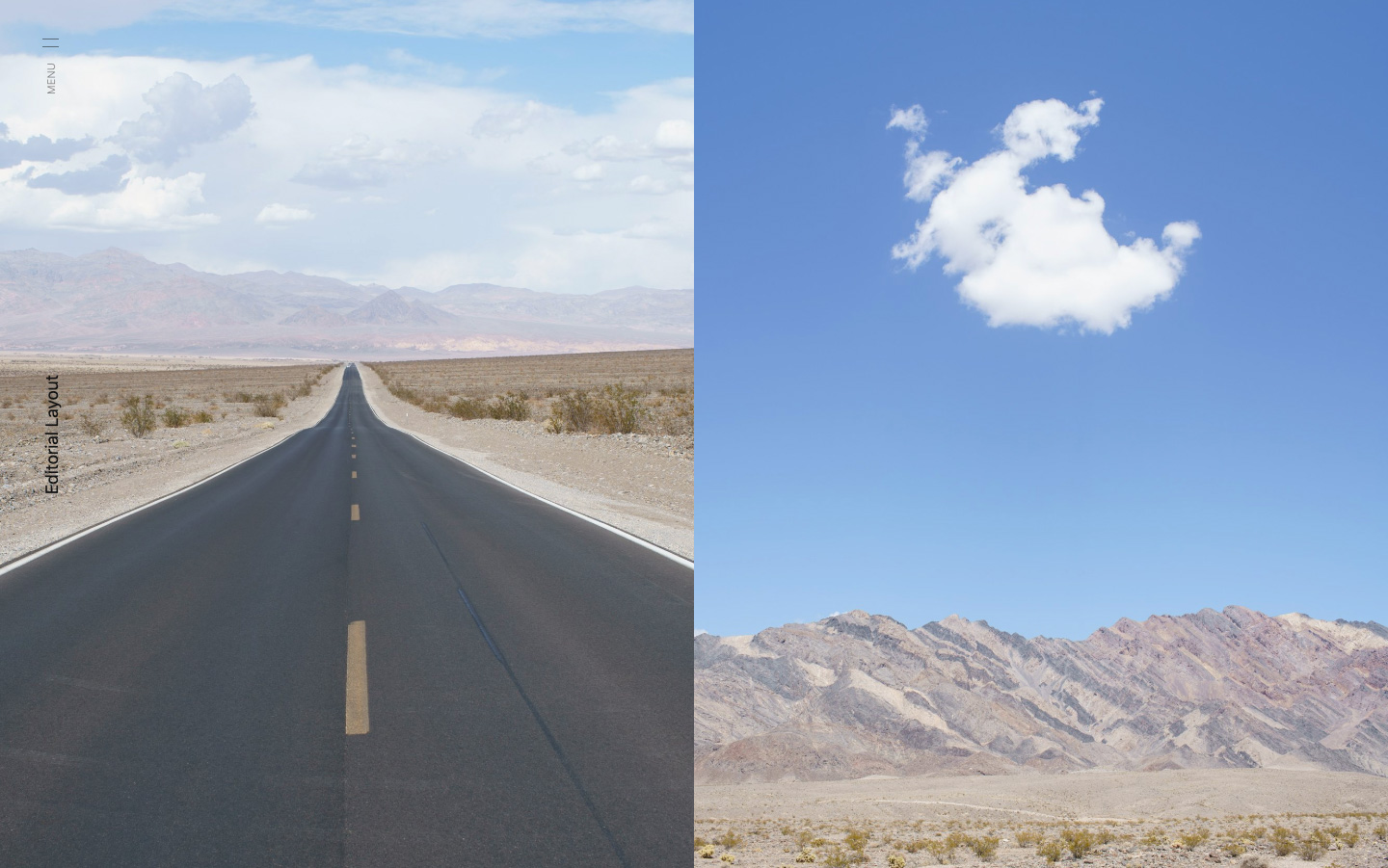 Instant media archives
🗂
Posts offer greater flexibility, but you can also quickly drop a bunch of images in the Media Library and switch to "Media Archive" mode. Archive pages will be automatically generated, organised by month or by year. This will allow you to create simple image-led blogs, sites for long-term media based projects or organise your family albums.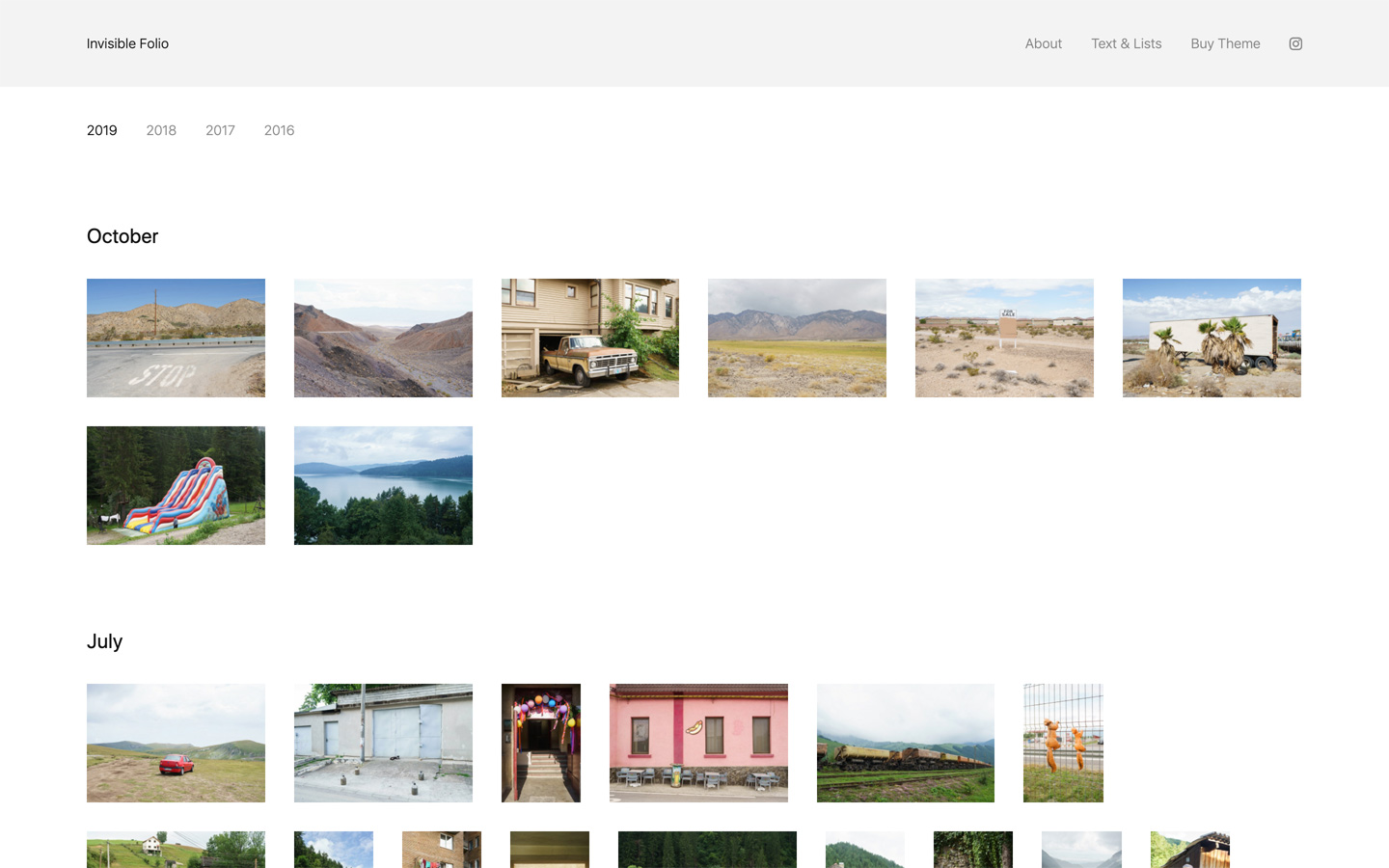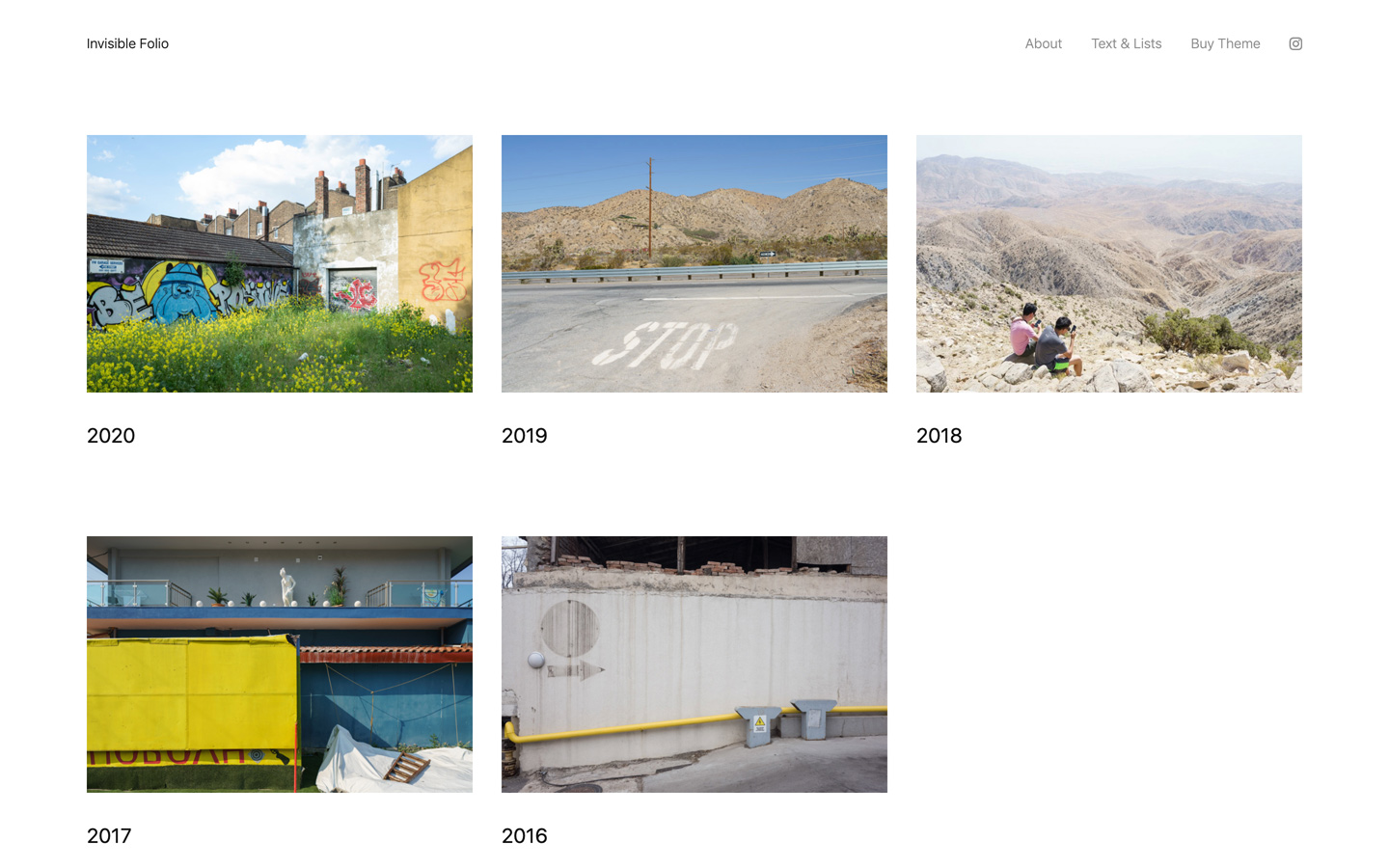 Features
🔥
Beautiful, carefully considered UI/UX
Highly polished transitions
Works great across devices
Optimised slider with 3 transition styles & smart grouping
Custom sliders / Filmstrip & Scrolling gallery options
Editorial layouts for long-form content
Mix & match between 7 archive types
Static homepage support with linked slides
Categories navigation bar
Gallery thumbs overview
Great typography out of the box
Custom colors / fonts / logo / intro
Video player + autoplaying loops
Long-form descriptions + short captions
Passwords protected Posts
Automatic B&W thumbs
Intuitive admin, native WordPress UI
Uses Posts / Pages / Media to maximise content portability
Extensive installation & configuration guides
Many more "invisible" tweaks
Running on Invisible
🚀
Submit your website url to get featured below!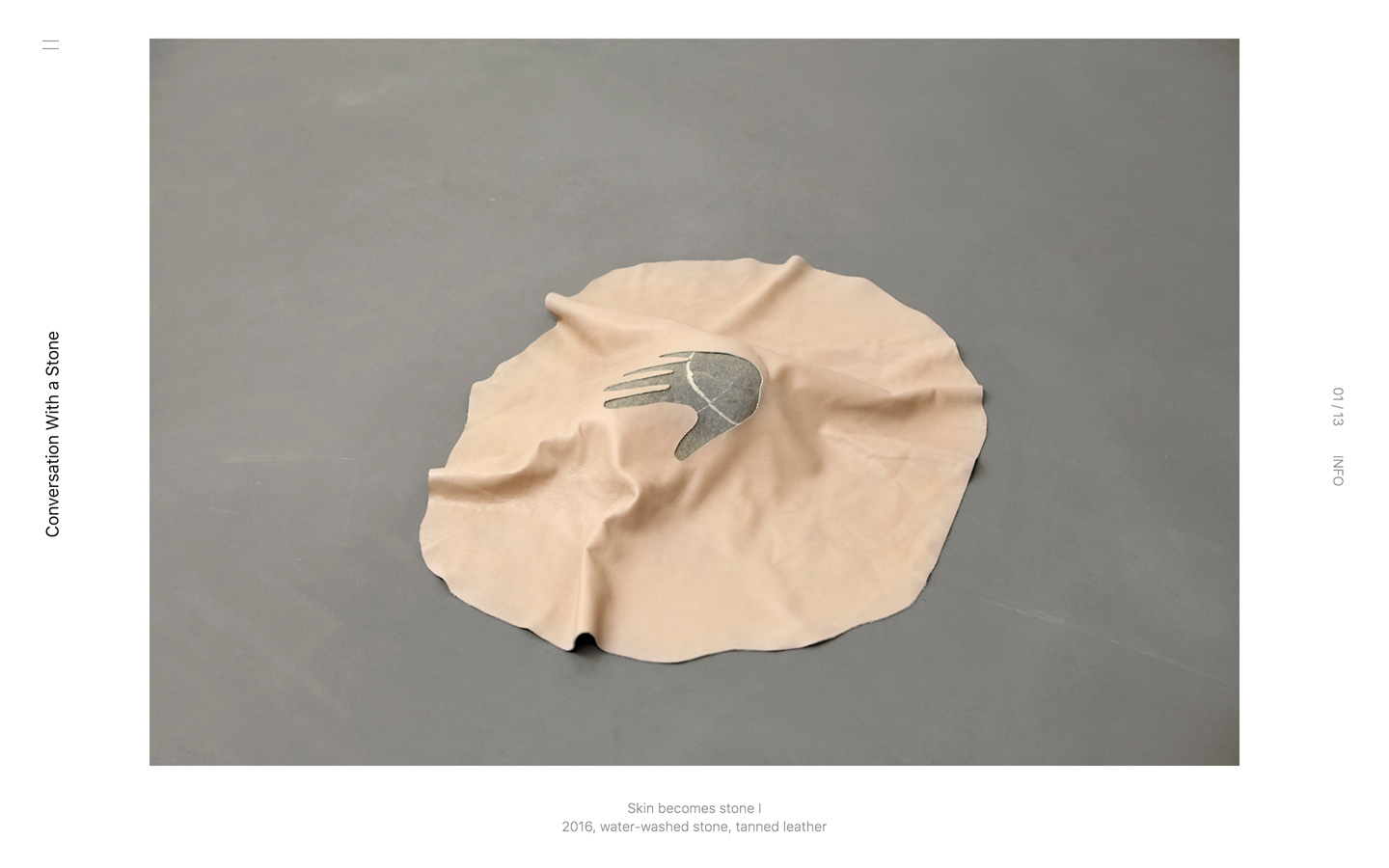 nonainescu.com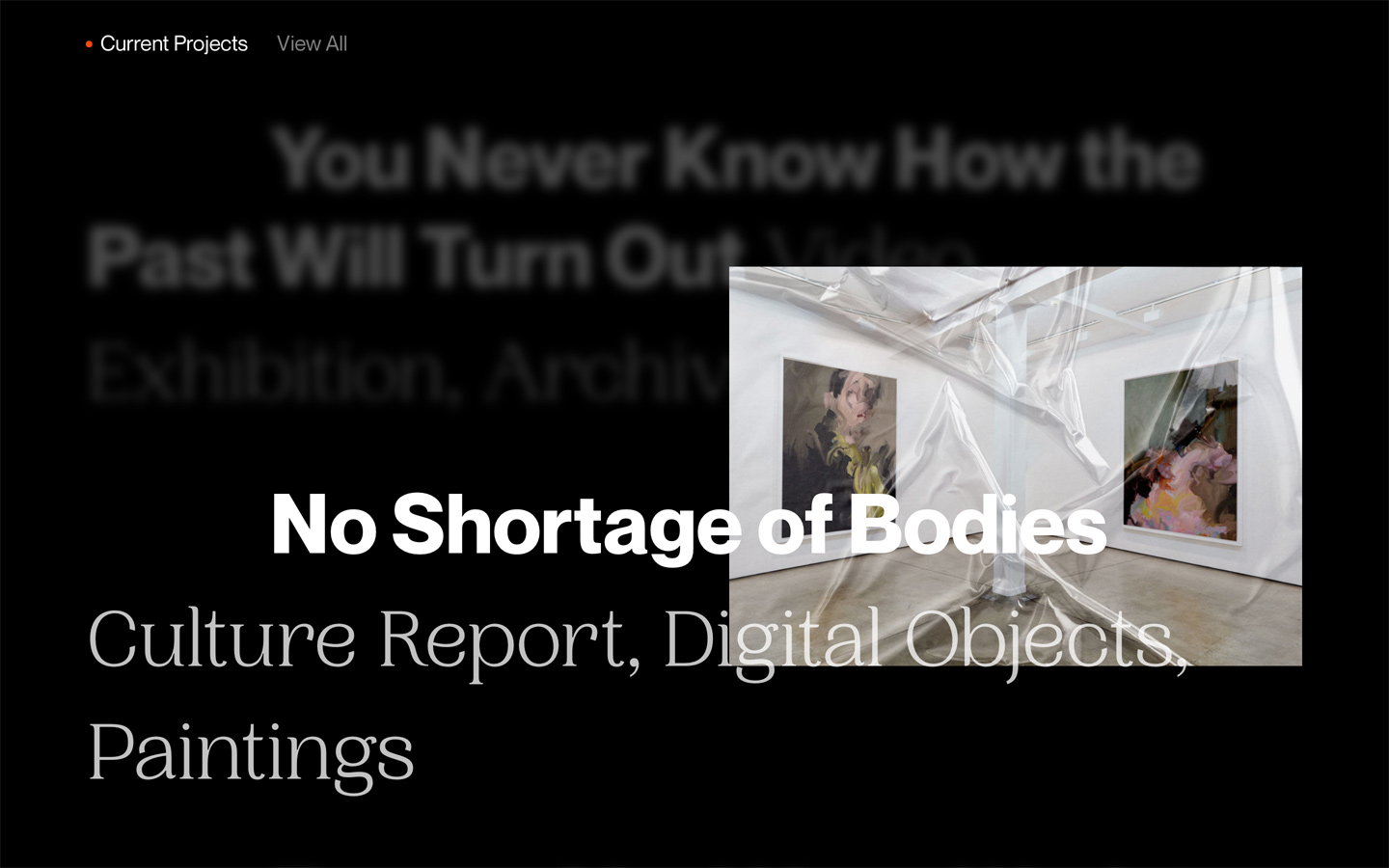 joshsender.com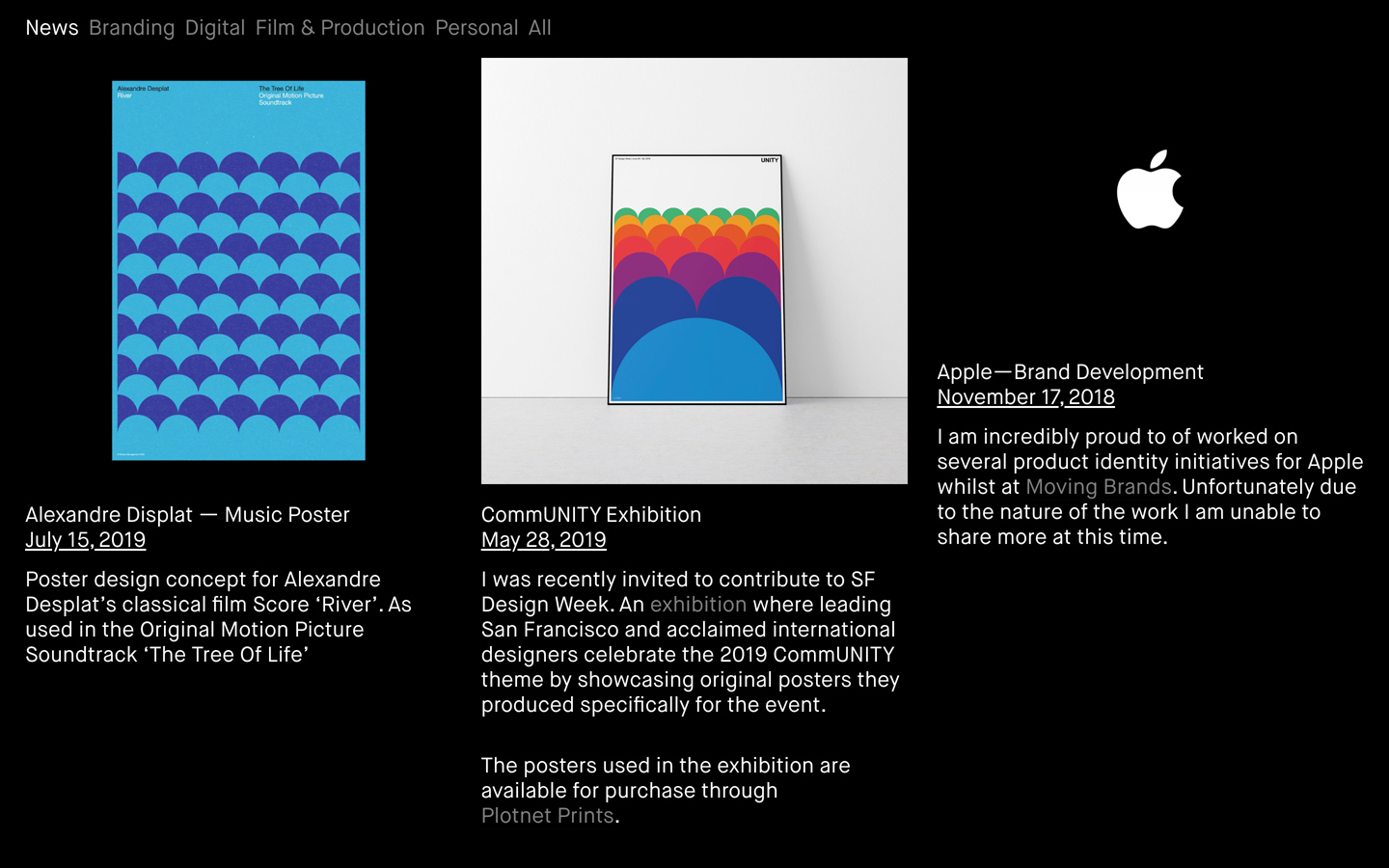 studio.management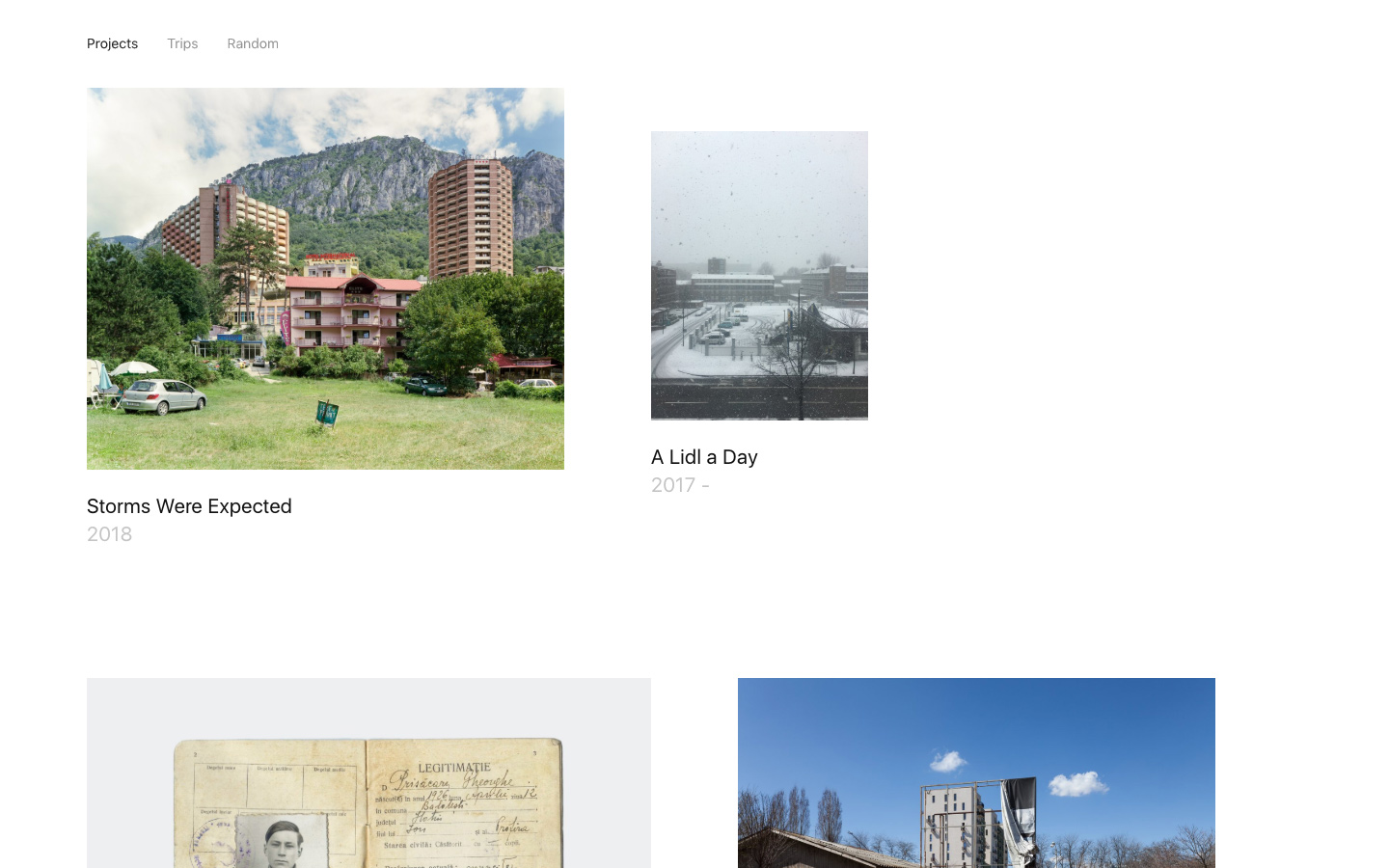 tudorprisacariu.com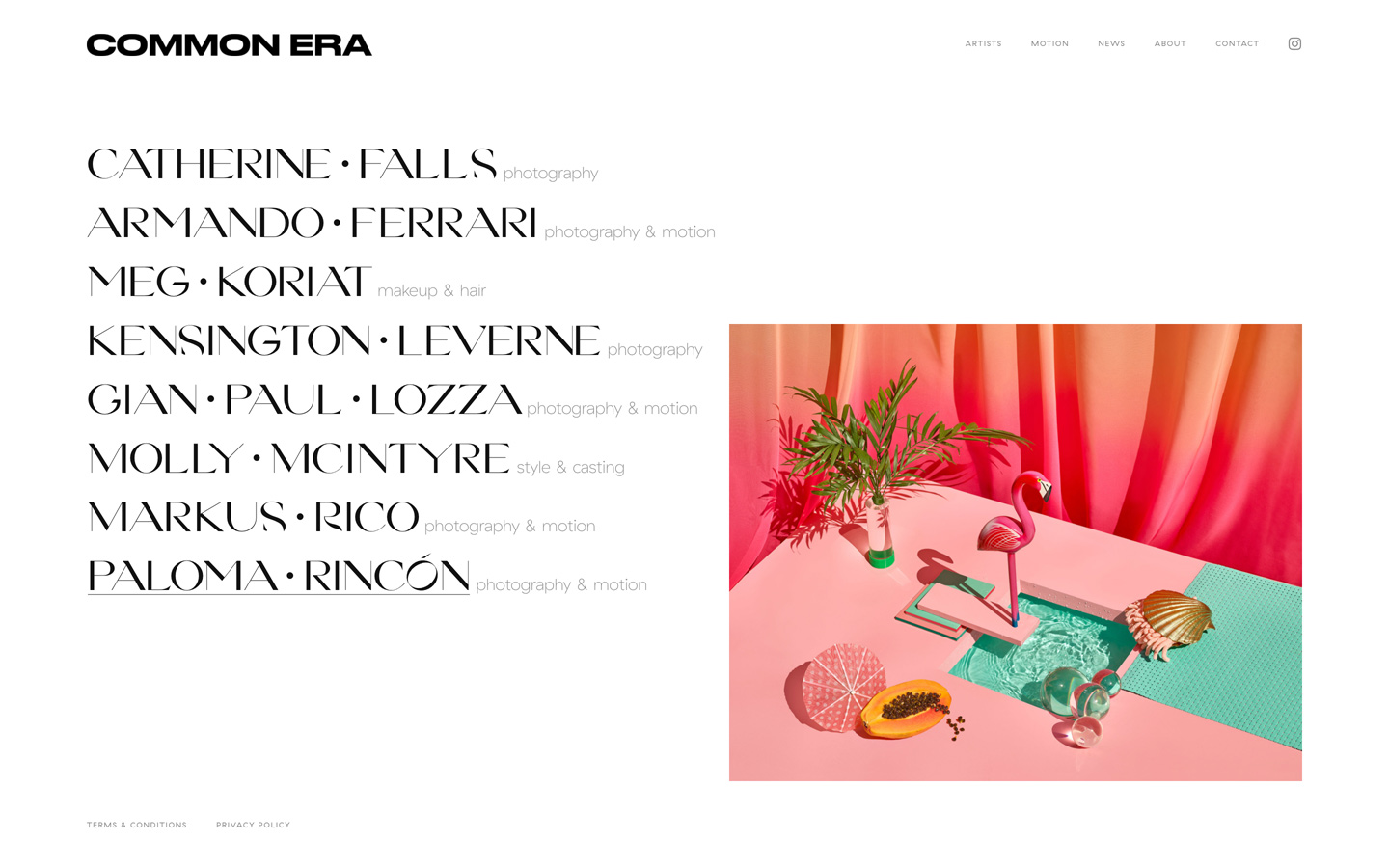 commonera.co.uk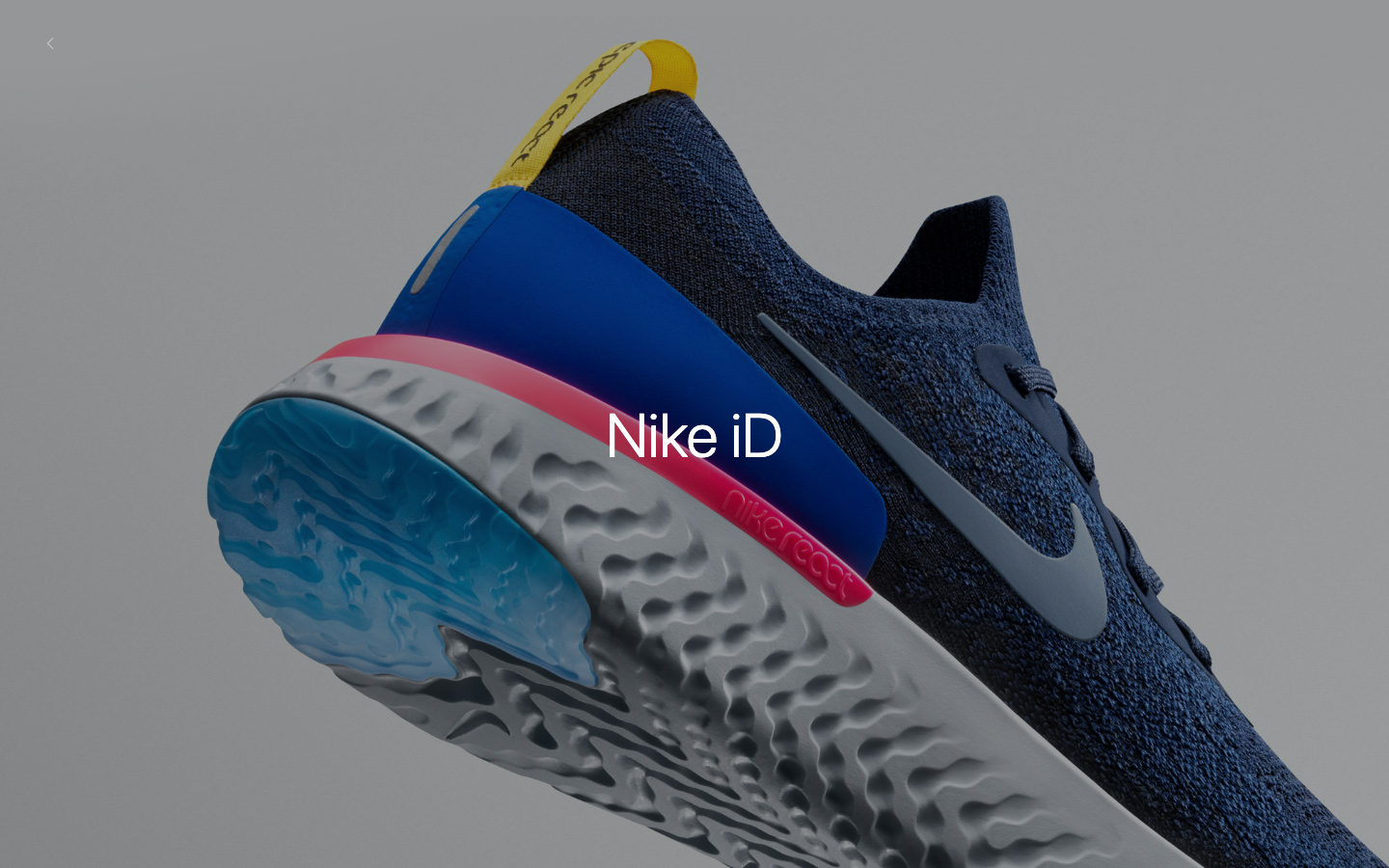 dgaldamez.com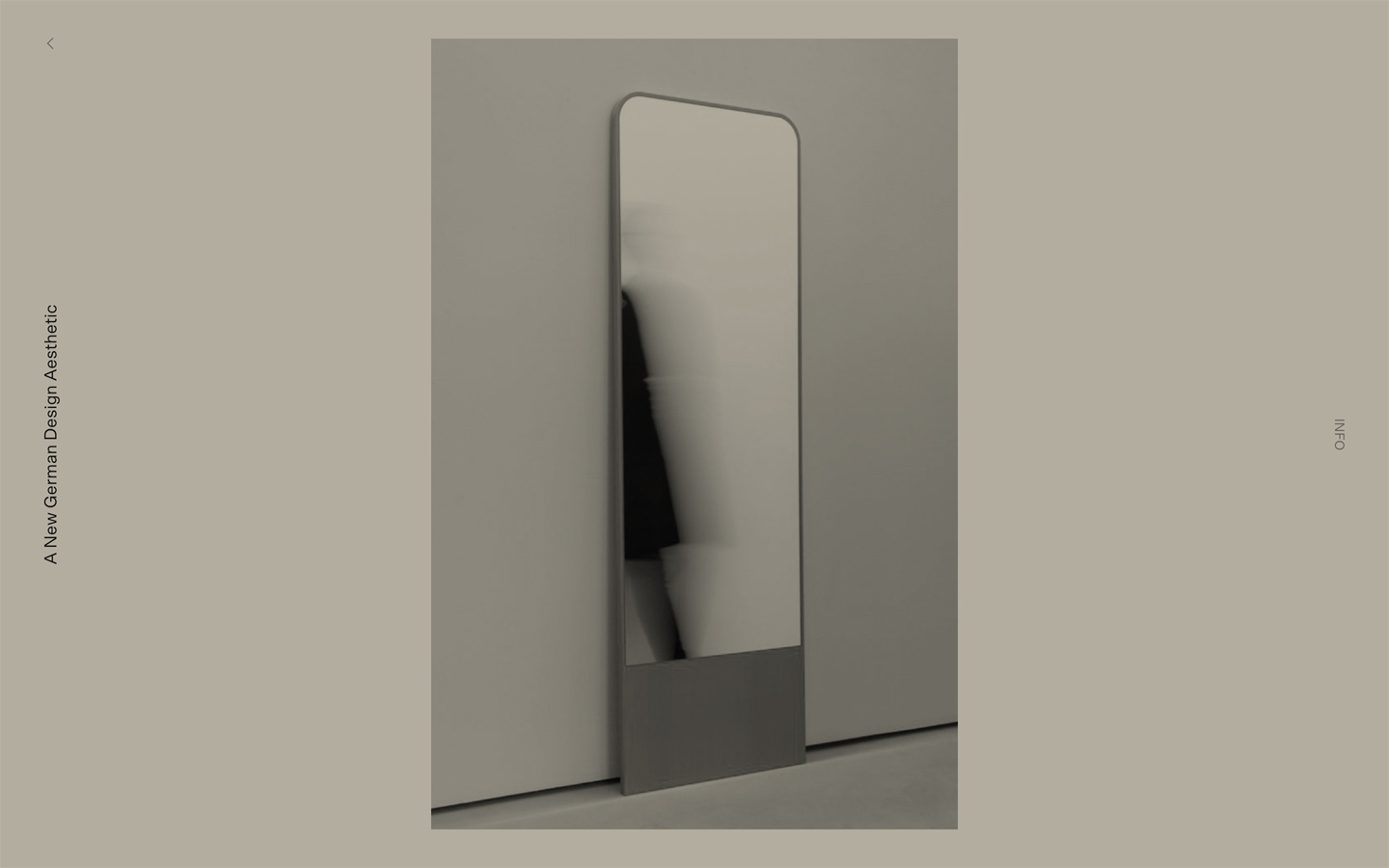 annadorotheaker.com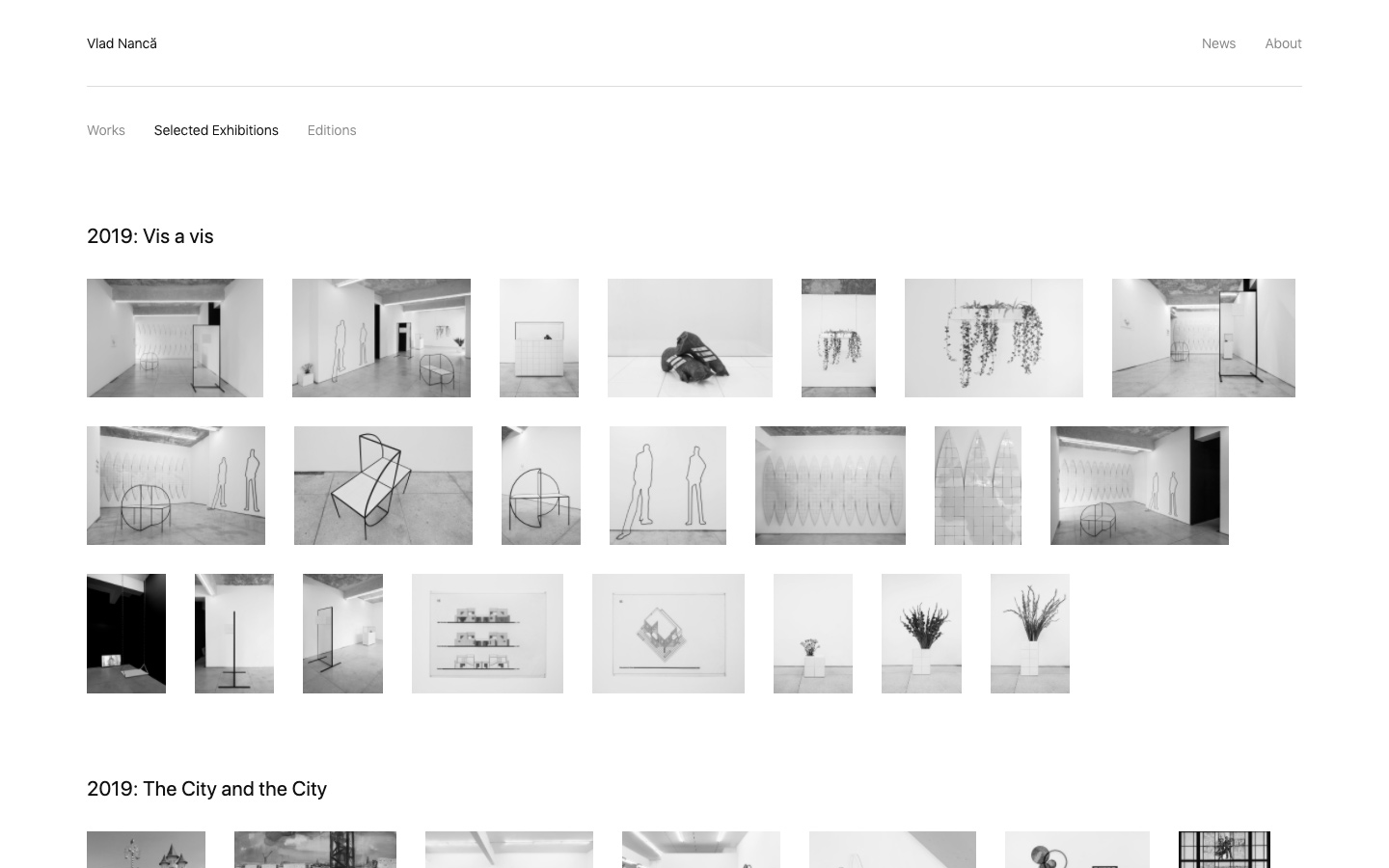 vladnanca.com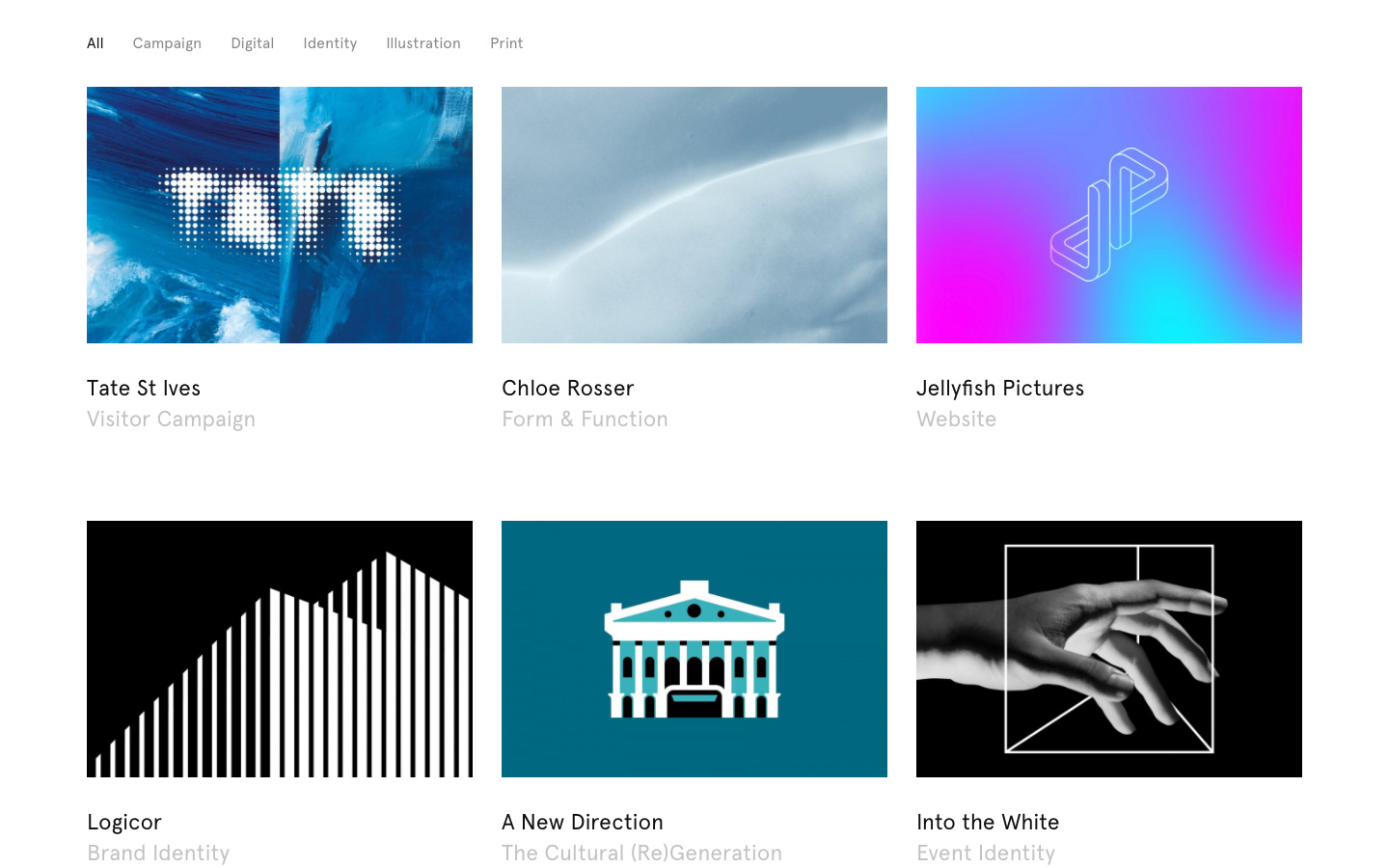 parsonsbrown.com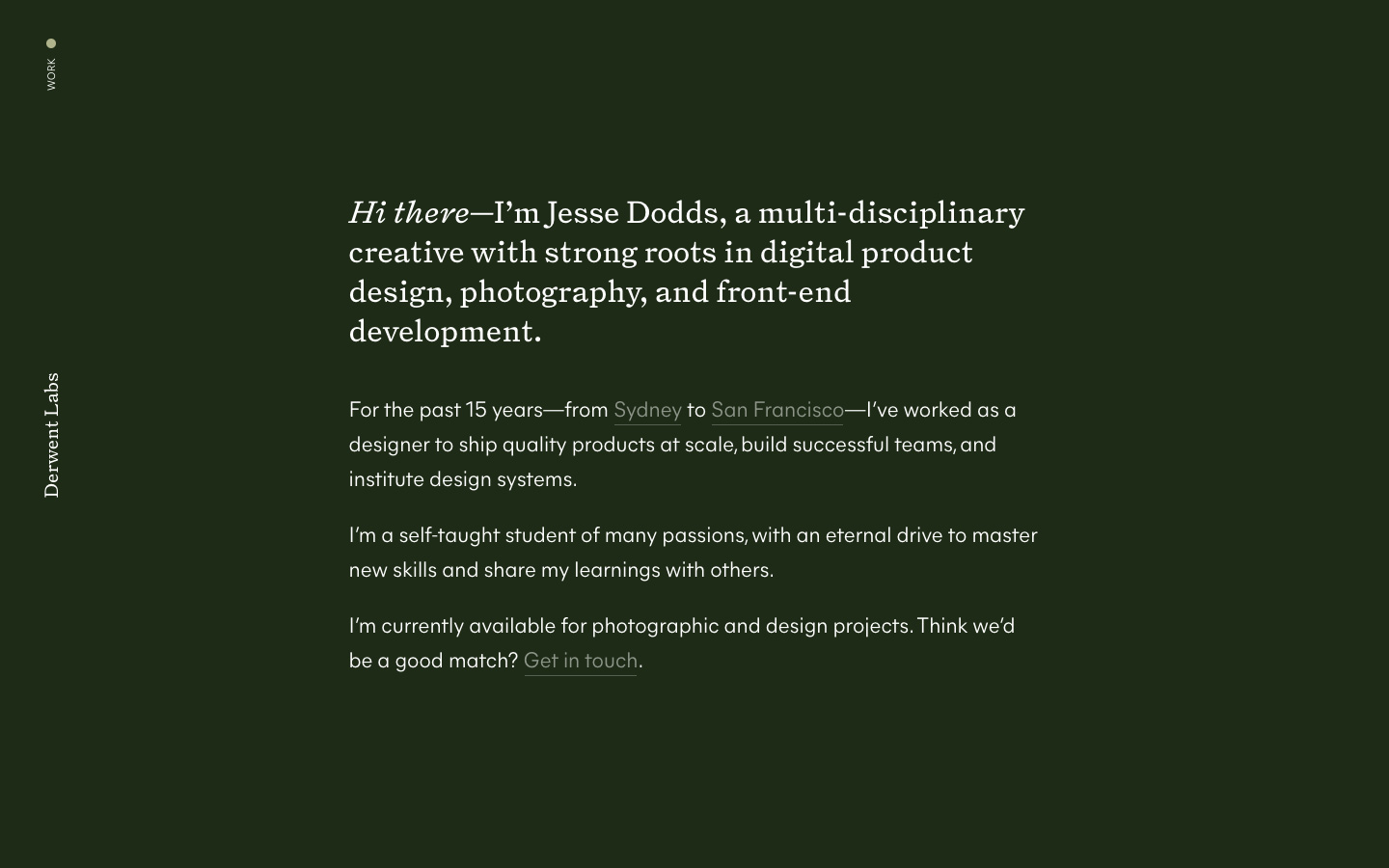 jessedodds.com